Lacto-free
Lacto-free Milk 1.5% 1L
Don't let lactose intolerance rob you of the joy of pure milk taste! We kept everything that was best in milk, removing only the unpleasant effects of lactose.
To benefit from the nutritional richness of milk, we created the lactose-free version, through a process that breaks down the milk sugar in lactose into simple sugars, which are easier to digest. Therefore, 1L of milk contains only 0.01% of lactose.
Enjoy a glass of delicious milk in the morning, with cereal, a snack or coffee, without worrying that you might feel the discomfort specific to lactose intolerance!
We recommend keeping it in a cool place, between 4 and 24 degrees. After opening, store in the refrigerator and consume within 3 days.
In addition to milk, in the Lacto-free range from Meggle you can find both cooking and whipping cream.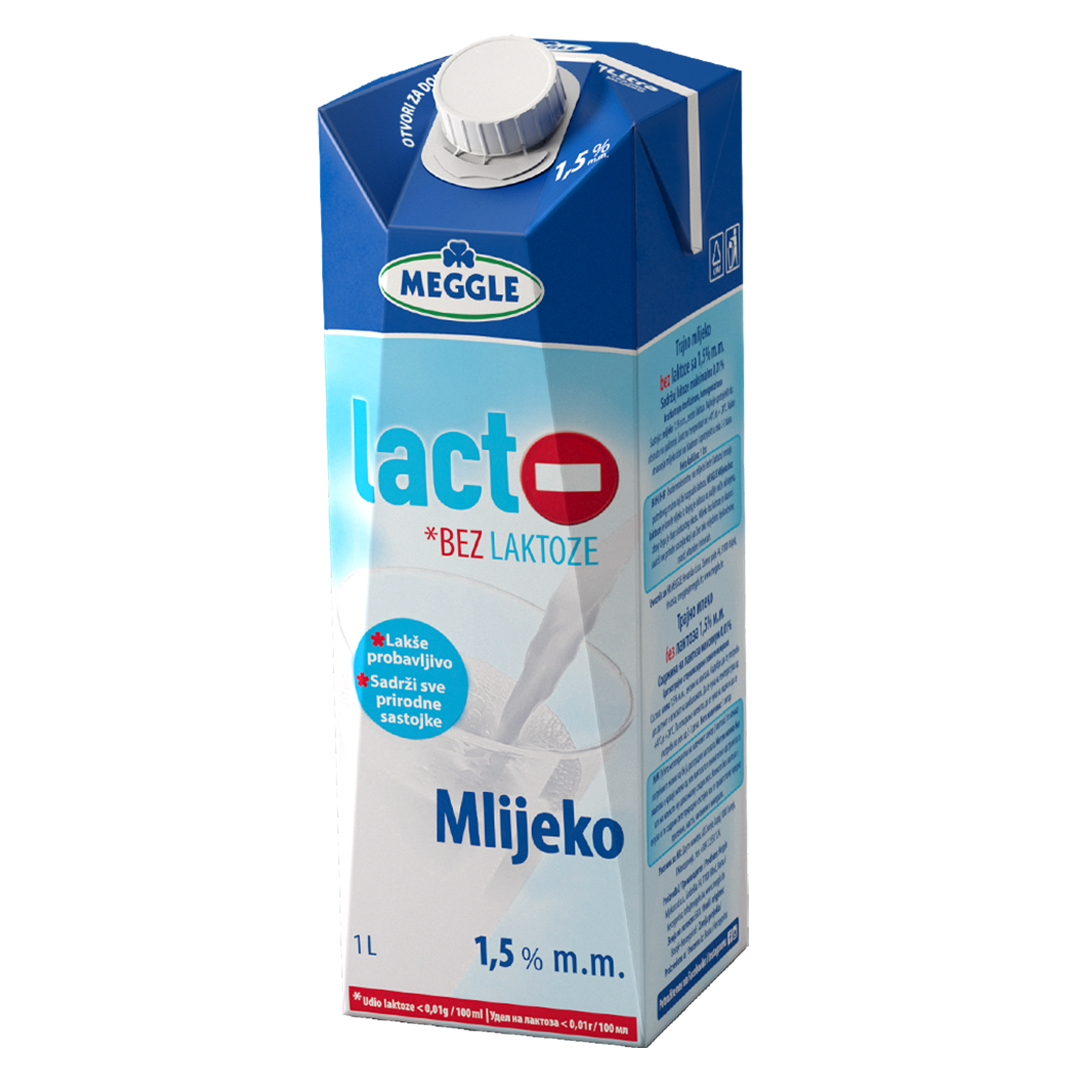 Nutrition facts per 100g:
Energy 200kj/48kcal
Fat 1.5g
Saturated fat 0.9g
Carbohydrates 4.9g
Sugar 4.9g
Protein 3.4g
Salt 0.15g
Ingredients:
milk, enzymes (lactase)
Password protected content! Please enter password.
Other products