Lacto-free
Lacto-free Cooking Cream 10% 200ml
Do you love white sauces, cream soups or any delicious dish with cream, but you have lactose intolerance?
Don't worry – in Meggle's Lacto-free product range you will find lactose-free Cooking Cream, an innovative product that preserves all the best of cream, removing only the unpleasant effects of lactose. We created the lactose-free version, through a process that breaks down milk sugar from lactose into simple sugars, which are easier to digest.
Lacto-free Cooking Cream from Meggle is creamy, delicious, ideal for preparing any goodies.
We recommend keeping it in a cool place, between 4 and 24 degrees. After opening, store in the refrigerator and consume within 3 days.
In addition to cooking cream, in Meggle's Lacto-free range you can find both milk and whipped cream.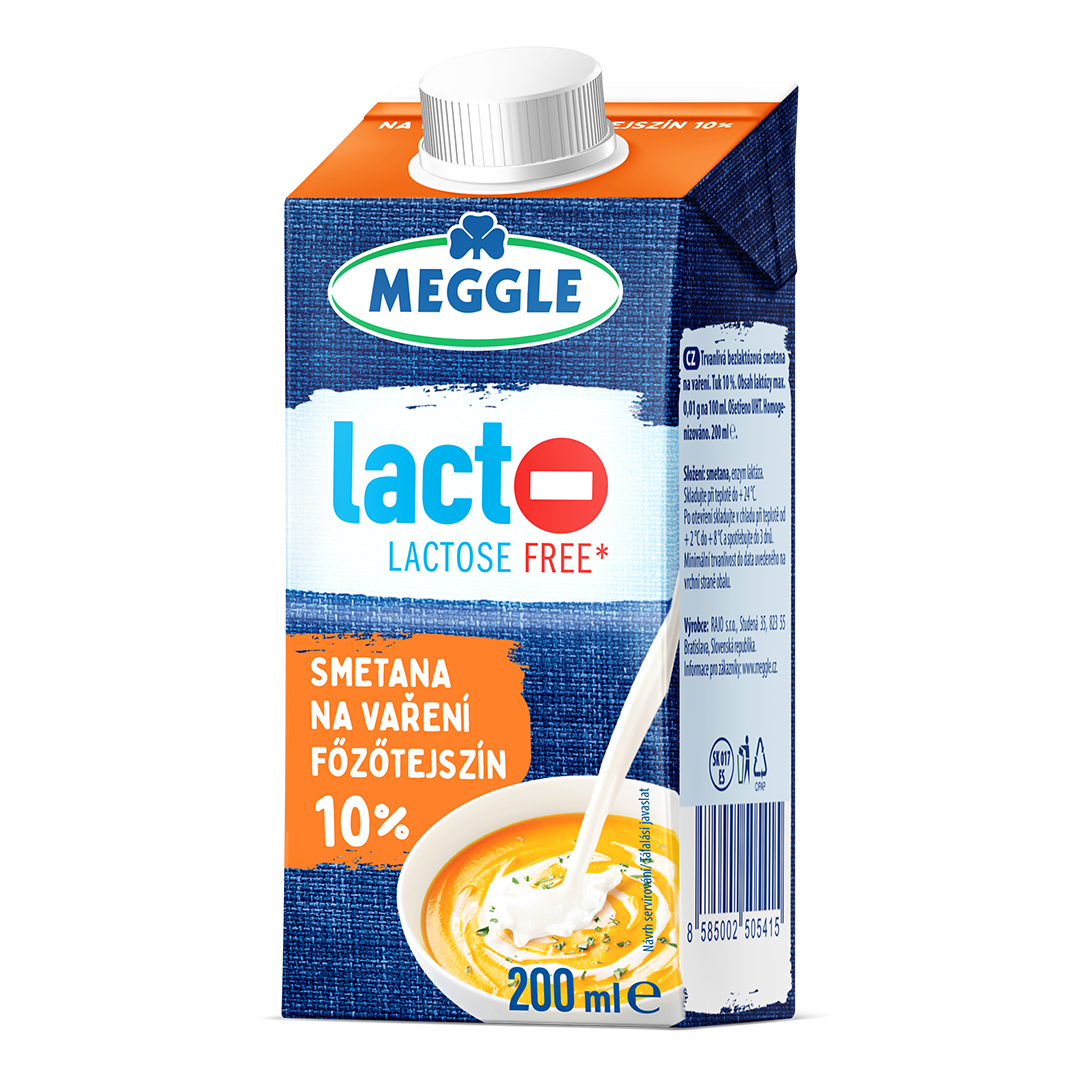 Nutrition facts per 100g:
Energy 498kj/119kcal
Fat 10g
Saturated fat 5.9g
Carbohydrates 4.3g
Sugar 4.3g
Protein 3.2g
Salt 0.10g
Ingredients:
cooking cream, enzymes (lactase)
Password protected content! Please enter password.
Other products