Creams - Whipping & Cooking
Creme Patisserie Spray 250g
Whether you decorate a spectacular cake, prepare a fine cream for sweet confectionery treats, a fruit salad or even a pudding, Creme Patisserie Spray is exactly what you need!
Based on vegetable fats, Creme Patisserie has an irresistible taste and perfect texture. Quickly decorate cakes, fruit salads or delicious frappes and we guarantee that Creme Patisserie Spray keeps its shape intact.
There are no better whipped creams than those created with Creme Patisserie! Recommended by professional chefs and gastronomy enthusiasts, Creme Patisserie transforms you into a chef in the kitchen faster than you can say "delicious".
For best results, store in the refrigerator for 3-4 hours before use. Shake well before each use.
We recommend keeping it in a cool place, between 4 and 24 degrees. After opening, store in the refrigerator and consume within 7 days.
Creme Patisserie is available in 200ml, 500ml, 1L, 10L and even spray. Choose the Creme Patisserie Spray when you want to quickly decorate your fabulous sweets with a cream based on vegetable fats of the highest quality!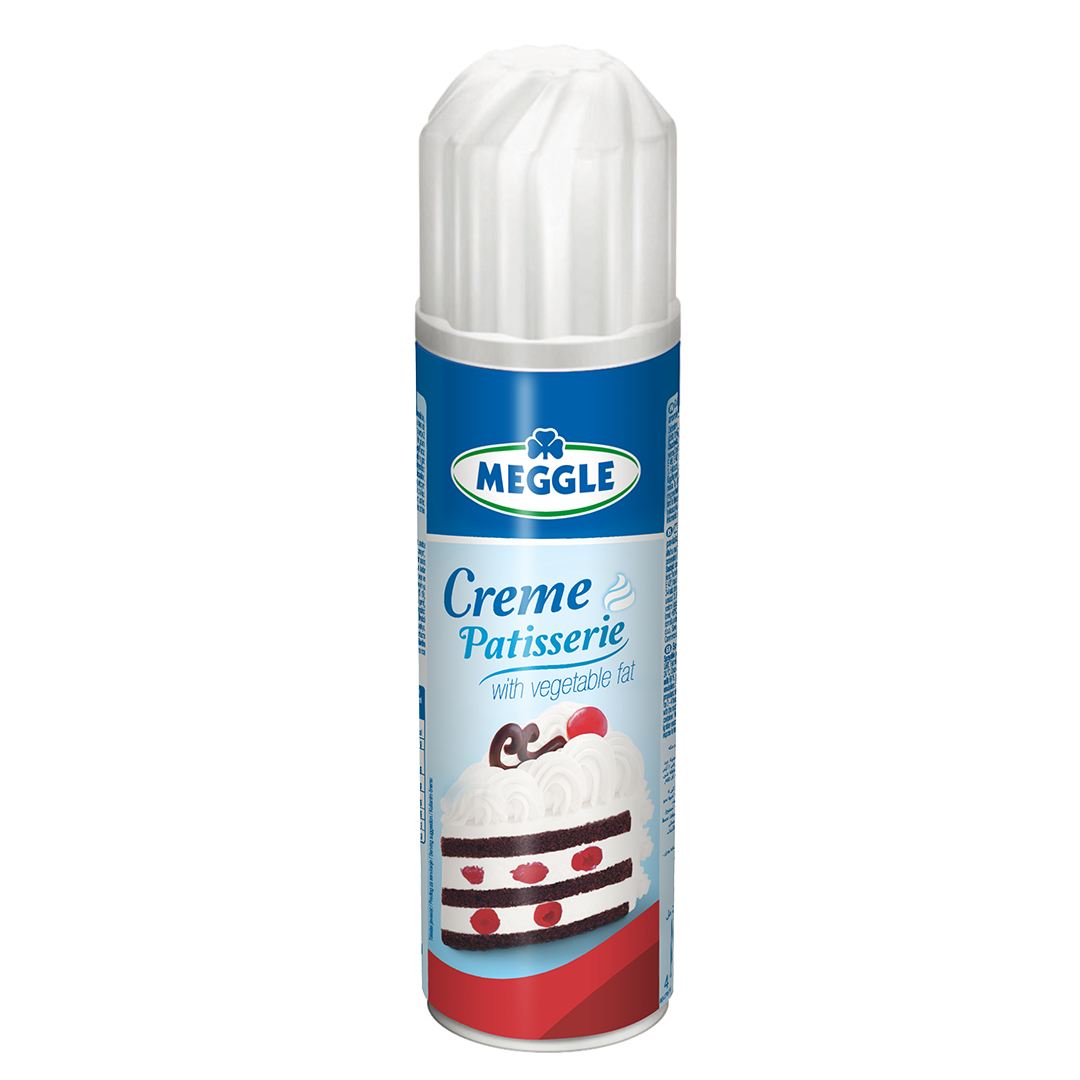 Nutrition facts per 100g:
Energy 963kj/230kcal
Fat 19g
Saturated fat 19g
Carbohydrates 12g
Sugar 11g
Protein 3.1g
Salt 0.20g
Fibre: < 0.5g
Ingredients:
skimmed milk 69%, palm kernel oil (fully hydrogenated) 19%, sugar 7%, inert gas: nitrous oxide, wetting agent: sorbitol; milk proteins, emulsifiers: E472b, E472e, stabilizers: E460, E466, E407; dye: E160a, aroma: vanillin
Password protected content! Please enter password.
Other products