Creams - Whipping & Cooking
Creme Cuisine Chef 500ml
Creme Cuisine Chef is specially designed for when you need a strong, experienced and passionate partner in all your culinary experiments!
Creme Cuisine Chef is perfect for thickening pasta sauces, for tasty cream soups, for when you feel like making a white sauce for steak and for any creamy food you dream of making for you and your family!
Creme Cuisine Chef is an excellent alternative to cooking cream, with the same functional qualities but also a delicious taste and dense consistency. It does not contain palm oil and behaves exemplary in heat treatment or in combination with acidic ingredients.
We recommend keeping it in a cool place, between 4 and 20 degrees Celsius. After opening, store in the refrigerator and consume within 3 days.
Creme Cuisine Chef is available in 500ml and 1L. Choose the 500ml version when you want to make a delicious sauce for pasta or steak.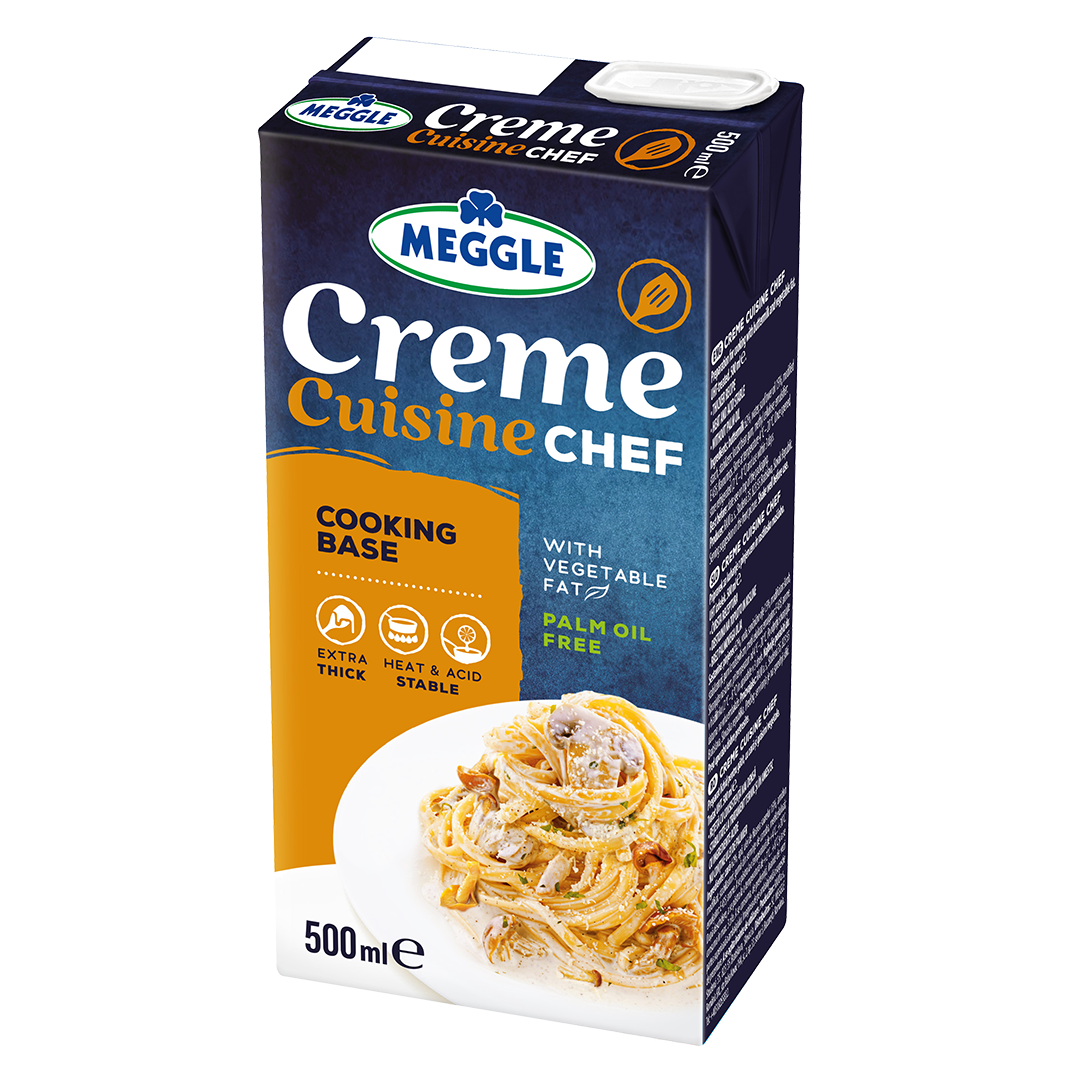 Nutrition facts per 100g:
Energy 696kj/169kcal
Fat 16g
Saturated fat 2.2g
Carbohydrates 4.1g
Sugar 3g
Protein 2.2g
Salt 0.15g
Ingredients:
buttermilk 62%, water, sunflower oil 15%, modified starch, stabilizers: carob seed gum, methylcellulose; emulsifier: E435; flavors
Password protected content! Please enter password.
Other products