UHT Milk
Coffee Creamer 10% 10 x 7.5g
Do you want to enjoy creamy and aromatic coffee? Creamy and delicious, made with a combination of natural milk and coconut vegetable fats, the Meggle Coffee Creamer perfectly complements the taste of the coffee, gives it a special, fine and delicate texture, and nuances its aromas.
At the office or at home, Meggle's Creamer capsules should be a must for coffee lovers! In fact, why not always have one or two with you, for when you want to give a special taste to coffee?
We recommend keeping it in a cool place, between 4 and 24 degrees Celsius.
It is packed in small portions of 7.5g, all to keep its freshness, creaminess and special taste.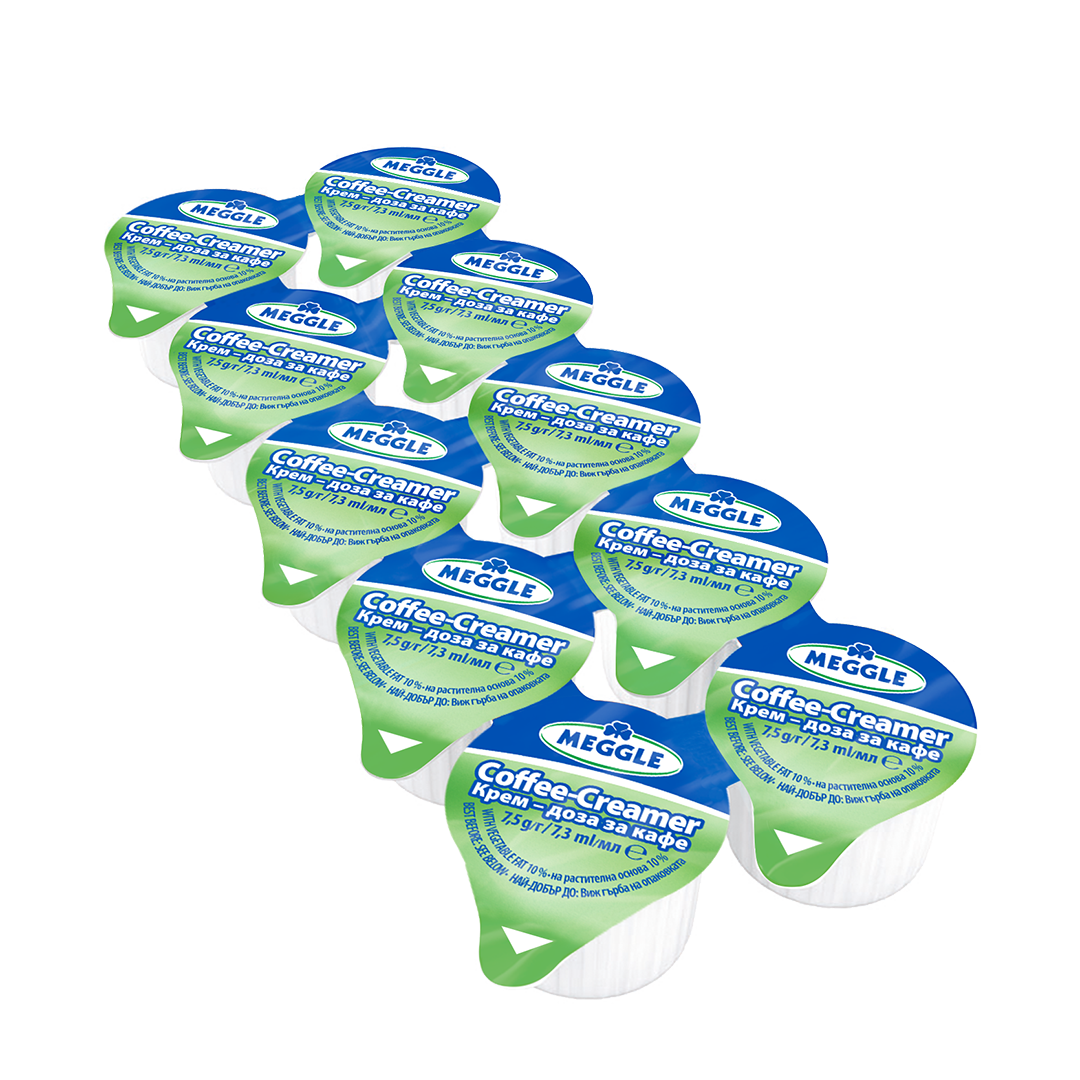 Nutrition facts per 100g:
Energy 504kj/120kcal
Fat 10g
Saturated fat 10g
Carbohydrates 4.8g
Sugar 4.4g
Protein 3.1g
Salt 0.20g
Ingredients:
skim milk, 10% palm fat, moisturizer: sorbitol, emulsifiers: E471, E481; acidity corrector: E339; stabilizers: E407, E340
Password protected content! Please enter password.
Other products