UHT Milk
Barista Milk 3.5% 1L
Coffee professionals and connoisseurs recommend Barista, the special milk for coffee from Meggle! Specially designed to form the perfect foam for cappuccino, flat white, macchiato or latte, Barista is the milk that gives flavor to your special coffees!
Whether you foam it using the special function of the espresso machine, with a dedicated device or you foam it manually, the rich and creamy texture makes Barista the milk of those who know how to appreciate a special coffee.
Barista is ideal for use both at home and in cafes, bars or restaurants, being a product that meets the most demanding expectations.
For foaming, Barista must be pre-cooled to 6-8 degrees Celsius. Use a conical container and do not fill it more than half full. The steam nozzle should be positioned slightly below the surface of the milk. Foam and heat the milk at a temperature between 60-70 degrees Celsius to keep its characteristics and pleasant taste.
We recommend keeping it in a cool place, between 4 and 24 degrees Celsius. After opening, store in the refrigerator and consume within 4 days.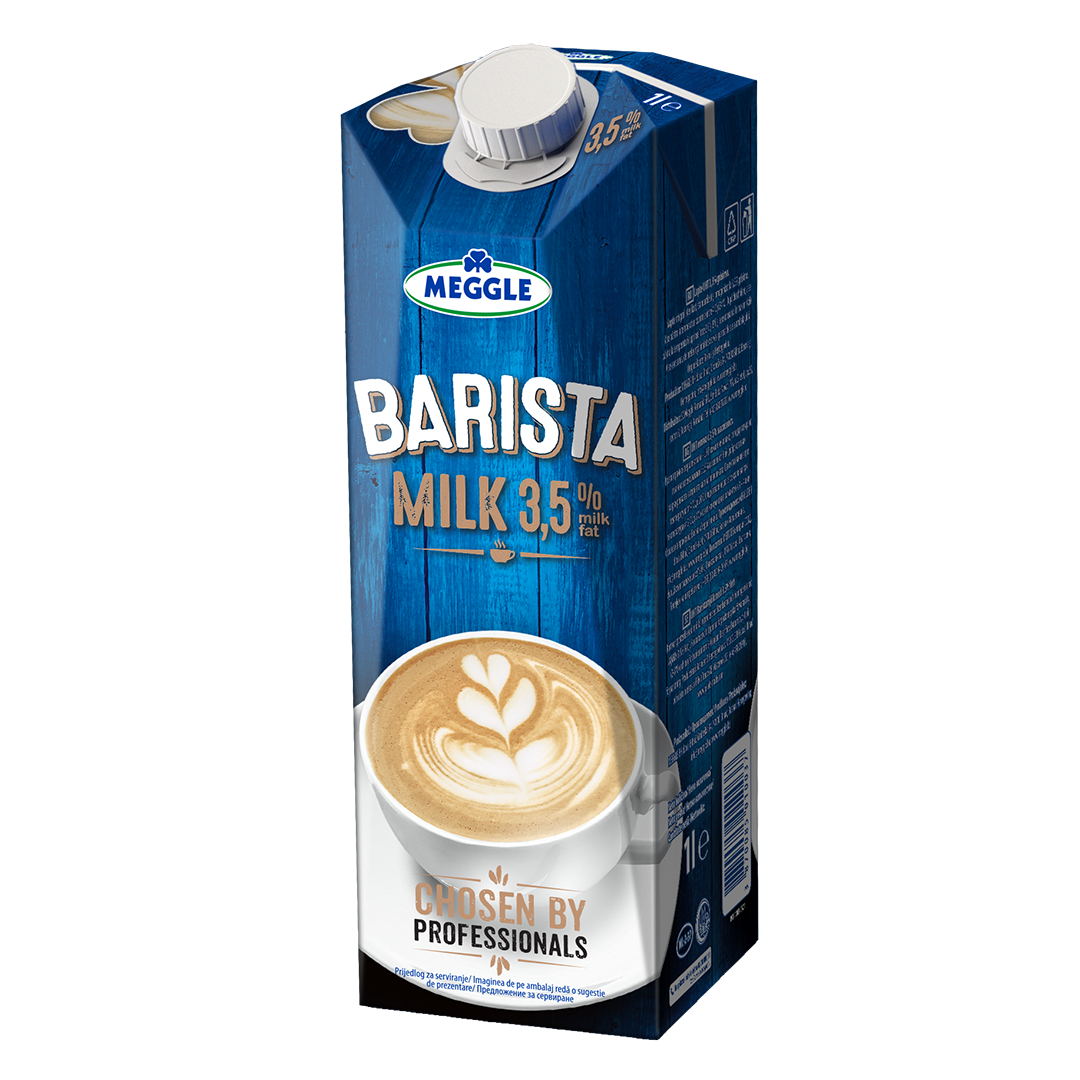 Nutrition facts per 100g:
Energy 266kj/64kcal
Fat 3.5g
Saturated fat 2.2g
Carbohydrates 4.6g
Sugar 4.6g
Protein 3.4g
Salt 0.10g
Password protected content! Please enter password.
Other products