UHT Milk
Coffee Cream 10% 120 x 7.5g
Meggle coffee milk accompanies your delicious morning or day-time coffees! It is made from the best Meggle milk, specially designed to complete the taste of coffee, to nuance its aromas and to bring you joy in a cup of coffee.
As it is indispensable in restaurants and cafes, it should not be missing from your kitchen either. It never hurts to have two or three milk capsules for Meggle coffee with you, for when you feel like drinking a flavored coffee.
We recommend keeping it in a cool place, between 4 and 24 degrees Celsius.
It is packed in small portions of 7.5 or 10 grams, all to keep its freshness, creaminess and special taste.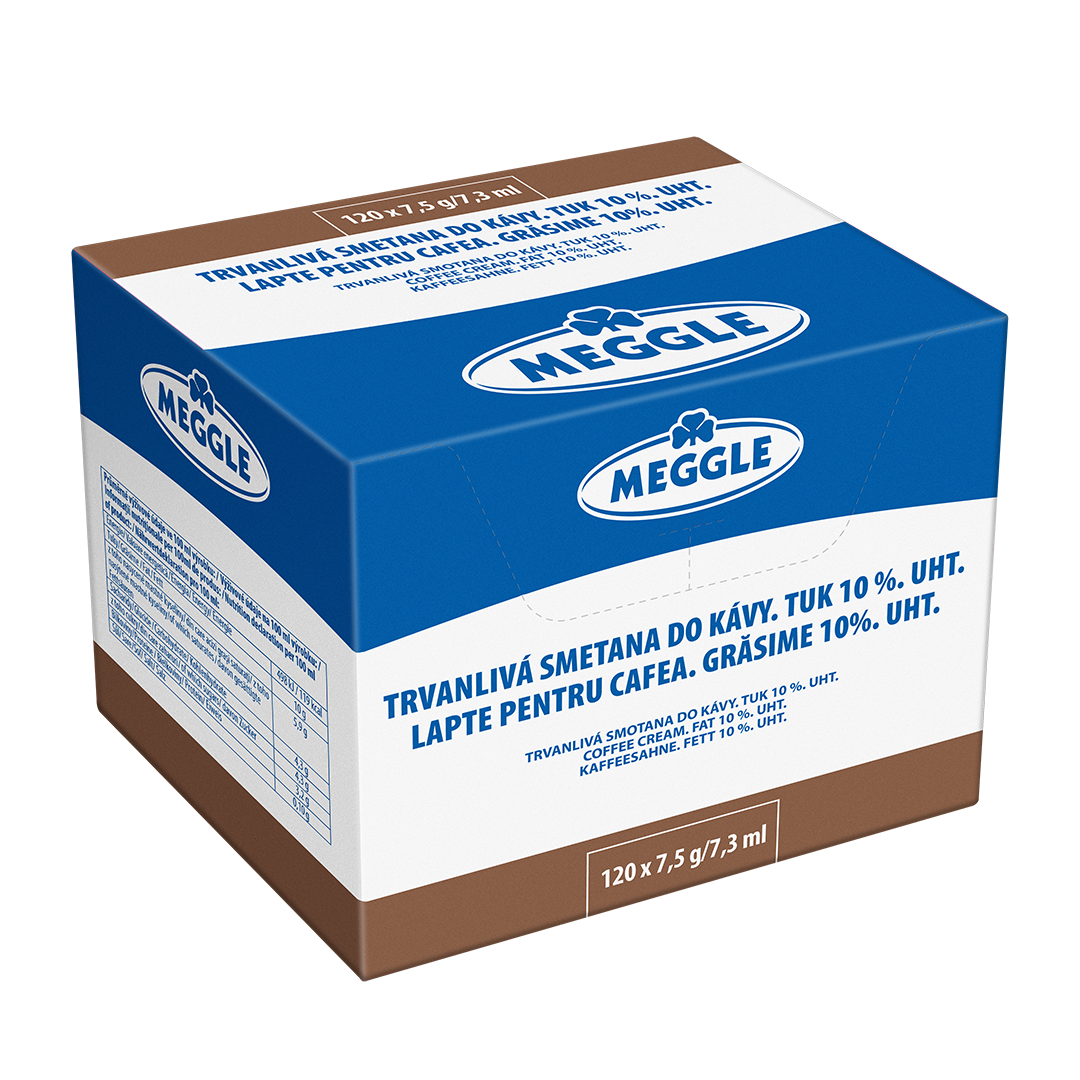 Nutrition facts per 100g:
Energy 504kj/120kcal
Fat 10g
Saturated fat 10g
Carbohydrates 4.8g
Sugar 4.4g
Protein 3.1g
Salt 0.20g
Ingredients:
skim milk, 10% palm fat, moisturizer: sorbitol, emulsifiers: E471, E481; acidity corrector: E339; stabilizers: E407, E340
Password protected content! Please enter password.
Other products