Vegan Creams
Creme Use like Mascarpone 250g
An innovative vegan product, with a rich mascarpone taste, with a fine texture and extremely easy to use: this is Creme, the secret of those who want to cook in Italian style!
Containing vegetable fats, Creme is the modern alternative to the classic mascarpone cream.
If you dream of a delicious tiramisu or an unforgettable mascarpone-flavored cake, choose Creme and you will certainly not fail.
Made after a special recipe by Italian masters, Creme from Meggle combines tradition with innovation for a product that will become un buon amico in the kitchen!
We recommend storing in the refrigerator at temperatures of max. 8 degrees Celsius.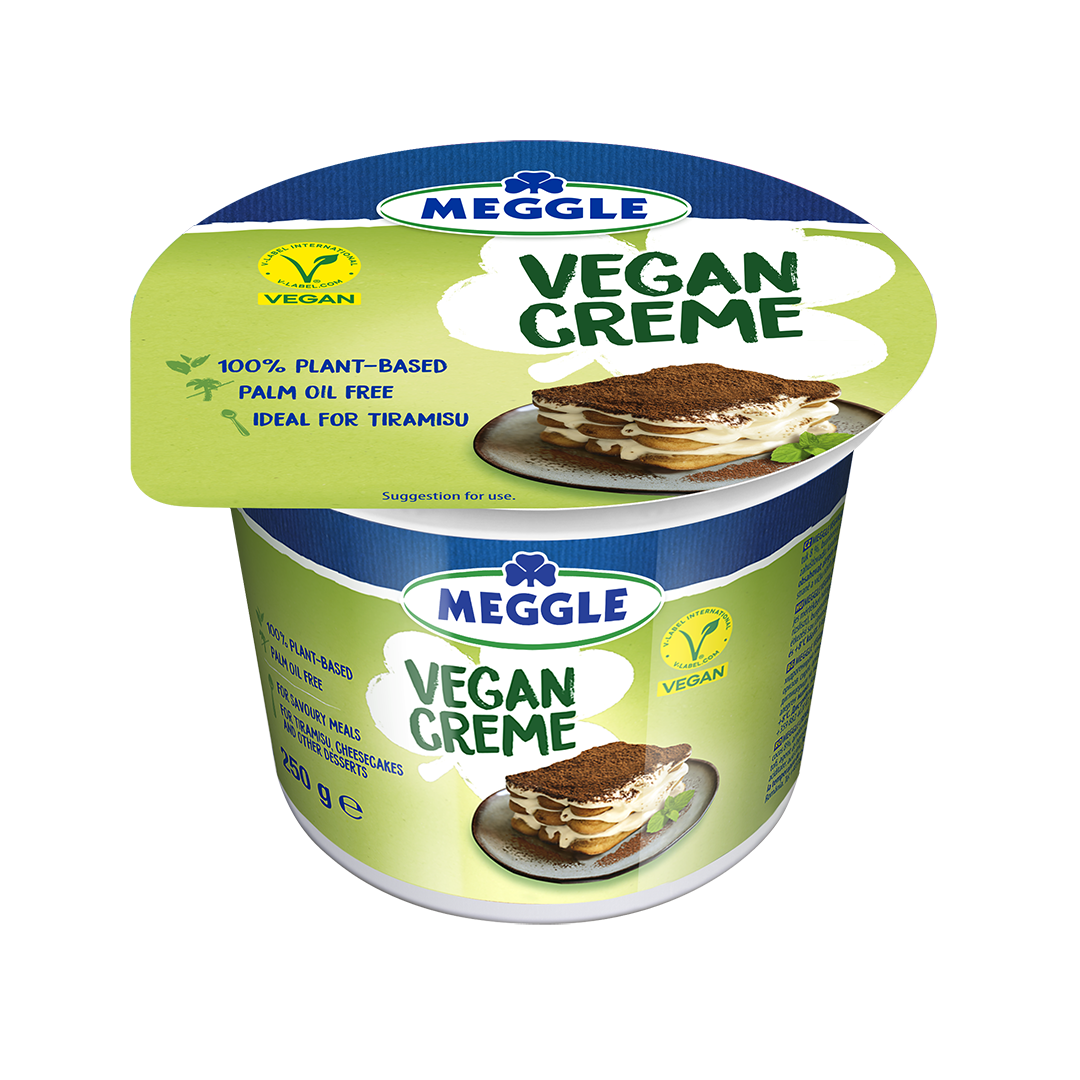 Nutrition facts per 100g:
Energy 1164kj/278kcal
Fat 25g
Saturated fat 25g
Carbohydrates 13g
Sugar 0.6g
Protein 0.8g
Salt 0.03g
Ingredients:
water, 17% total hydrogenated coconut oil, 8% coconut oil, potato starch, maltodextrin, rice powder (dehydrated rice syrup, rice starch, rice flour), potato protein, thickener: gum from carob seeds, emulsifiers: mono and diglycerides of fatty acids; flavors, acidity regulator: citric acid
Password protected content! Please enter password.
Other products