Vegan Creams
Creme Patisserie Decor 1L
Bring your imagination to life and create sweet and delicious cake shapes with Creme Patisserie Decor! You will easily manage to match the performances of the most skilled chefs – right in your kitchen!
Composed of vegetable fats for mixing and garnishing, Creme Patisserie Decor is perfect for complex decorations of cakes and sweets, but also for cake fillings or combinations with various flavors and essences.
It provides a remarkable volume, stability when mixing and, in addition, is a product without lactose and animal protein, being suitable for a vegan recipe.
For best results, it is recommended to cool the product to 6°C – 8°C before mixing.
We recommend keeping it in a cool place, between 4 and 20 degrees. After opening, store in the refrigerator and consume within 3 days.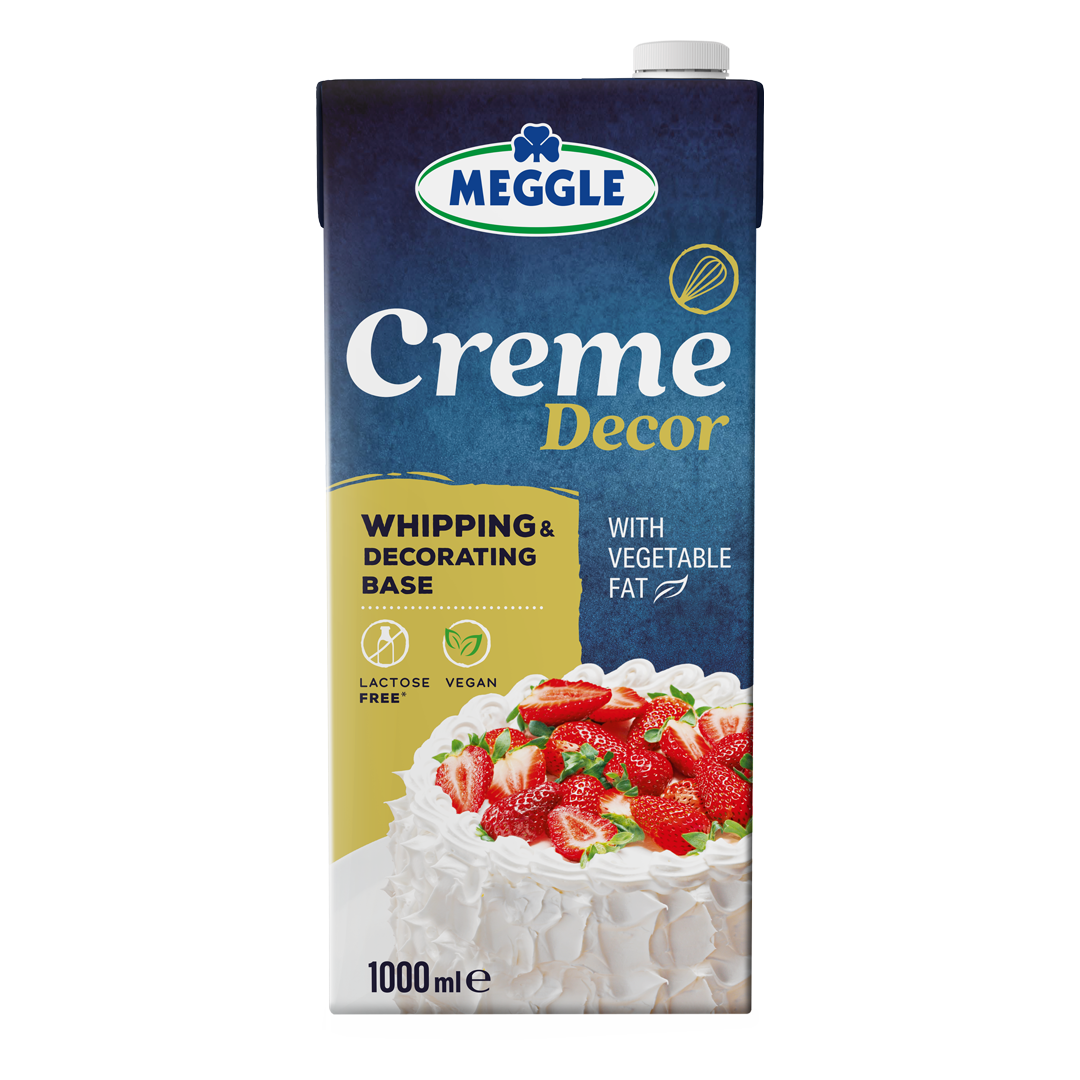 Nutrition facts per 100g:
Energy 1325kj/317kcal
Fat 27g
Saturated fat 27g
Carbohydrates 19g
Sugar 16g
Protein 0g
Salt 0.30g
Ingredients:
water, palm kernel oil (total hydrogenated) 25%, sugar 12%, dextrose, thickener: sorbitol; glucose syrup, starch, stabilizers: E464, E466; emulsifiers: E435, E471, E475, E481; salt, flavors, dye: E160a
Password protected content! Please enter password.
Other products