Pasta
Noodles with seafood and cooking cream
Ingredients:
0.5 kg of noodles
0.5 kg of larger shrimp
1 kg of uncleaned mussels
15 g dry pancetta
250 ml Meggle Cooking Cream
10 cherry tomatoes
50g Meggle Premium Butter
salt, pepper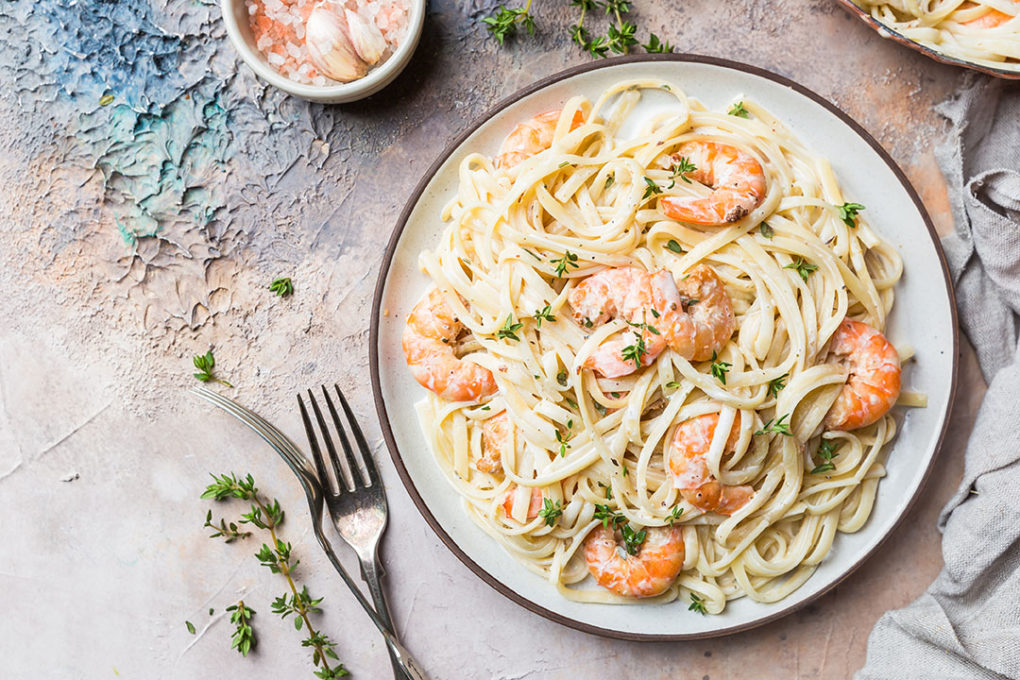 Preparation:
Cook the noodles in salted water, drain and sprinkle with oil to keep them from sticking, and set them aside. Boil the prawns and shellfish briefly in a little water, drain and leave to cool, and leave the drained water as a base for soaking. No need to salt because shrimp and shellfish are salty from the sea. You can leave a couple of prawns and shells uncleaned for decoration and clean the rest. Cut the pancetta into thin slices and lightly fry in a pan without adding fat, add the halved tomatoes, cooking cream, shrimp, and mussels. Pepper and salt as desired. Melt the butter in a pan, add a little water in which the shrimp and shellfish were cooked, and heat the noodles on it. Add the prawns with cream and shellfish and stir gently. Add uncleaned shrimp and shellfish. Cook everything together for a few more minutes and the dish is ready to serve. Serve warm and sprinkle with hard grated cheese if desired.
Print recipe
MEGGLE products used in recipe