Main dishes
Baked dumplings with cooking cream
Ingredients:
500 g of minced meat
200 ml Meggle Cooking Cream
1 bag of ready-made onion soup
2 teaspoons of cornstarch
salt
pepper
herbs
small amount of sharp flour
oil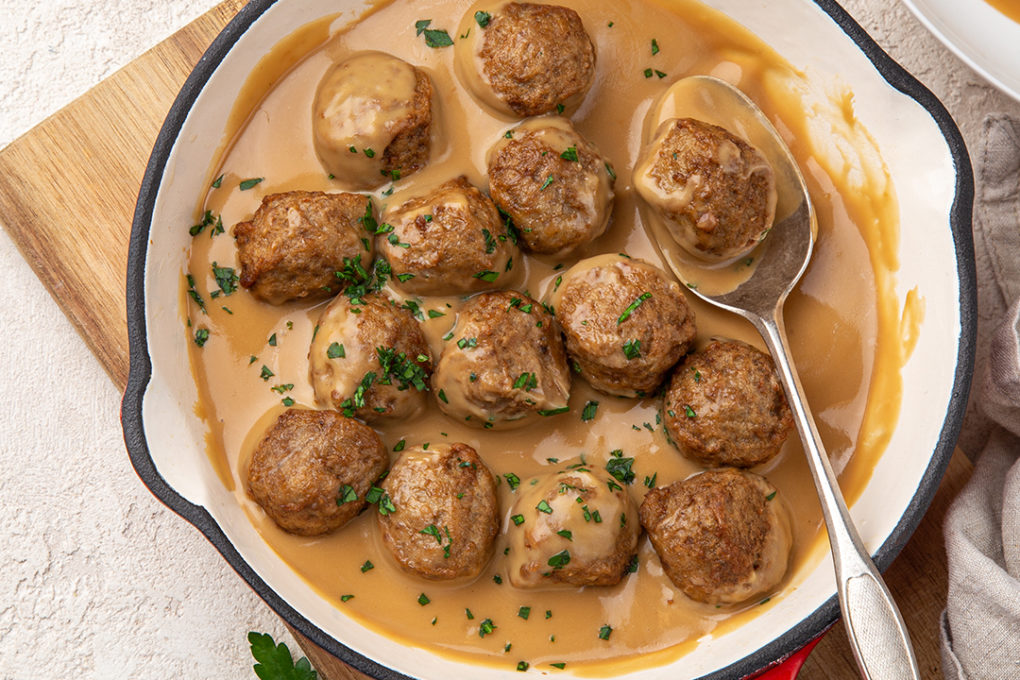 Preparation:
Mix the meat with the cooking cream, a bag of onion soup (for aroma), the corn starch, and add salt and pepper. Add other spices or herbs as desired. Mix everything well so that you get a uniform mixture. If the mixture is too thin to form, add a little more corn starch. From the resulting mixture, form small patties, and roll each one just a little into the flour. Arrange the finished dumplings on a pre-folded baking sheet. Bake for about 20 minutes, in an oven, preheated to 220° C. Serve warm, with a seasonal salad.
Print recipe
MEGGLE products used in recipe