Dairy Creams - Whipping & Cooking
Spray Cream 250g
With a delicious taste of pure milk, Meggle Spray Cream brings you handy fluffy, tasty cream in an easy-to-use tube.
Whether you want to decorate cakes with natural cream, to make delicious sweets, to give a special taste to coffee or you feel like a frappe or a fruit salad with cream, the irresistible Spray Cream from Meggle will surely conquer you! Isn't it true that just seeing it made you crave for strawberries and cream?
For best results, store in the refrigerator for 3-4 hours before use. Shake well before each use.
We recommend keeping it in a cool place, between 4 and 24 degrees. After opening, store in the refrigerator and consume within 7 days.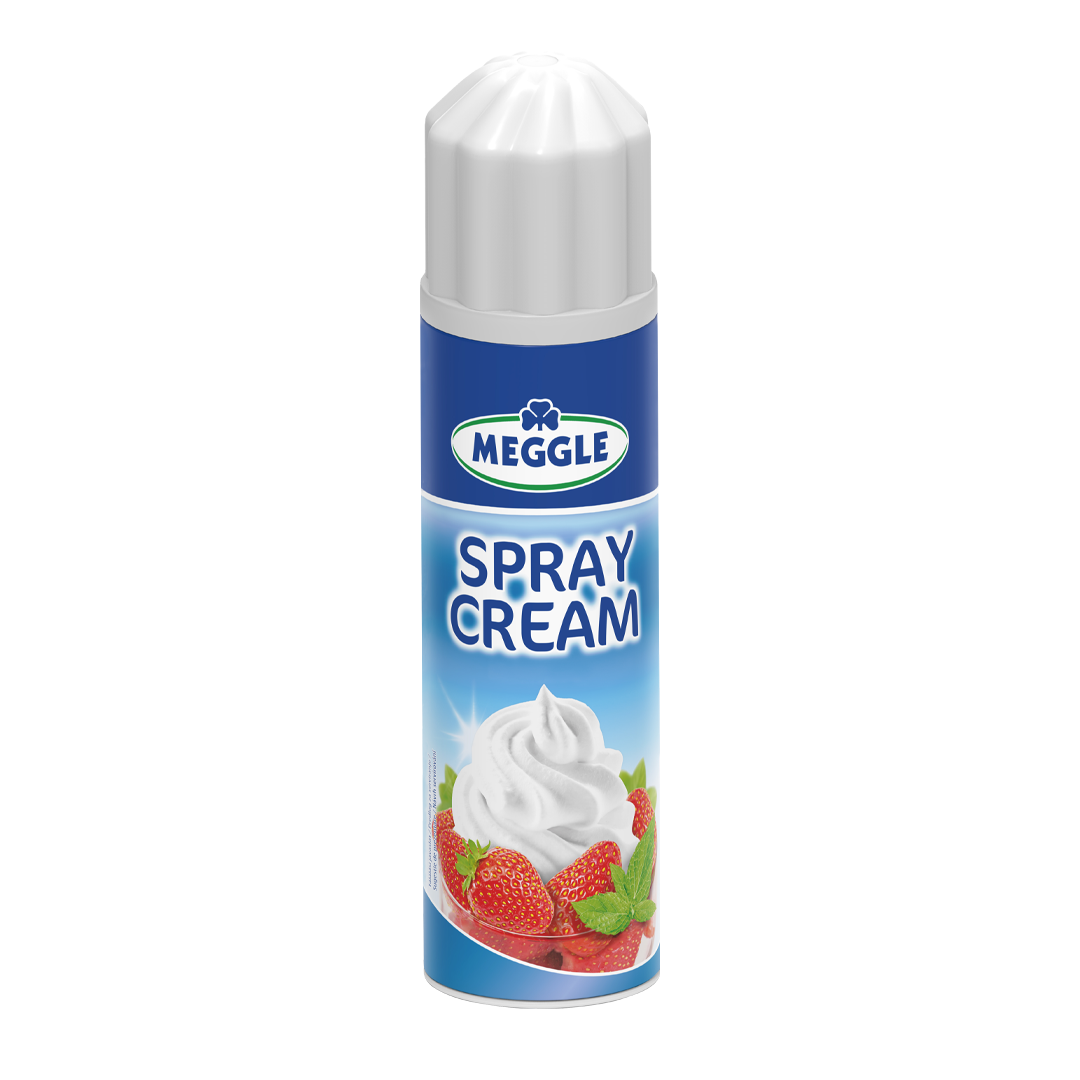 Nutrition facts per 100g:
Energy 1218kj/291kcal
Fat 21g
Saturated fat 12g
Carbohydrates 24g
Sugar 6.3g
Protein 1.9g
Salt 0.10g
Ingredients:
cream 69%, glucose syrup 28%, inert gas: nitrous oxide, skimmed milk powder, emulsifiers: E471, E472a; stabilizers: sodium phosphate, carrageenan; aroma: vanillin
Password protected content! Please enter password.
Other products