Iced Coffee
Iced Coffee – Caffe Latte
We brought together the Summer morning freshness with the smooth milk coffee taste – and thus we created the perfect product for vitality and joyfulness: Meggle Iced Coffee!
It's an energizing refreshing drink, perfect for a perfect start of the day. Iced Coffee contains over 90% best quality milk, enriched with coffee extract, with a touch of sugar for an irresistible taste.
Meggle Iced Coffee is created for people on the move! Fits perfectly your lifestyle, whether you're going to the office, you're heading to the gym, walking in the park or at a picnic with friends. Iced Coffee is a different type of coffee experience: fresh, light, but equally energizing.
Iced Coffee – Caffe Latte is inspired by the unique Caffe Latte taste, in a light approach, perfect to accompany you while moving around. It contains 10 mg of caffeine per 100 ml: rich milk taste, a touch of coffee, tons of zest for life!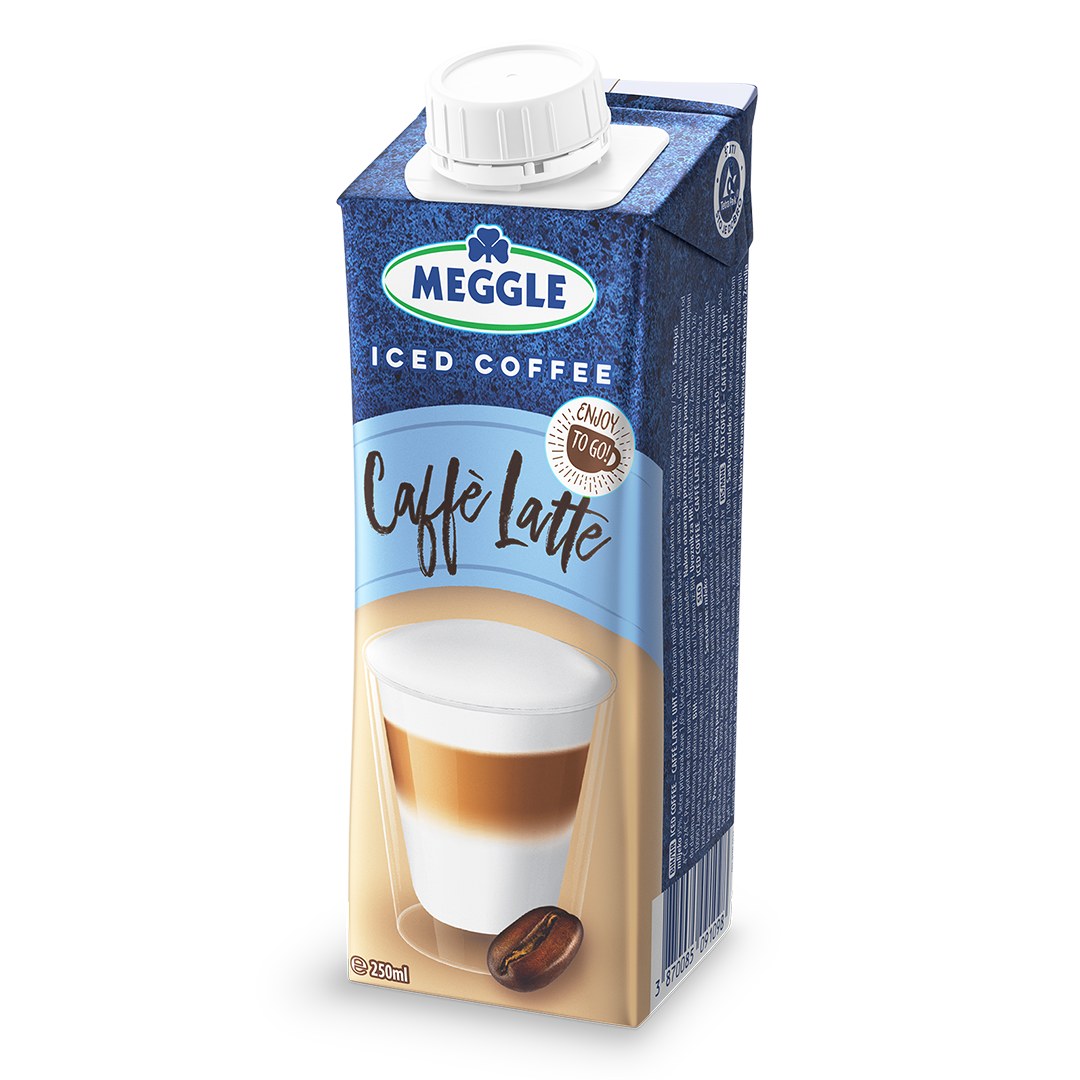 Nutrition facts per 100g:
Energy 265kj/63kcal
Fat 1.7g
Saturated fat 1.1g
Carbohydrates 8.7g
Sugar 8.7g
Protein 3.2g
Salt 0.30g
Ingredients:
milk 95%, sugar, coffee ingredient 1,6% (sugar, caramel syrup, coffee extract 16%, flavouring, salt, thickener: carrageen).
Password protected content! Please enter password.
Other products