Chocolate Milk
Chocolate Milk 500ml
Meggle's chocolate milk is that friend who is always full of energy, cheerful, tasty and healthy, and it gives you a feeling of well-being!
It is the ideal combination between quality milk, creamy and rich, and the delicious taste of chocolate that we all crave, no matter our age.
The Chocolate Milk from Meggle is the perfect snack for children and adults in love with chocolate.
We suggest serving it cold. Shake before use.
It is recommended to be kept in a cool place, between 4 and 24 degrees Celsius. After opening, store in the refrigerator and consume within 4 days.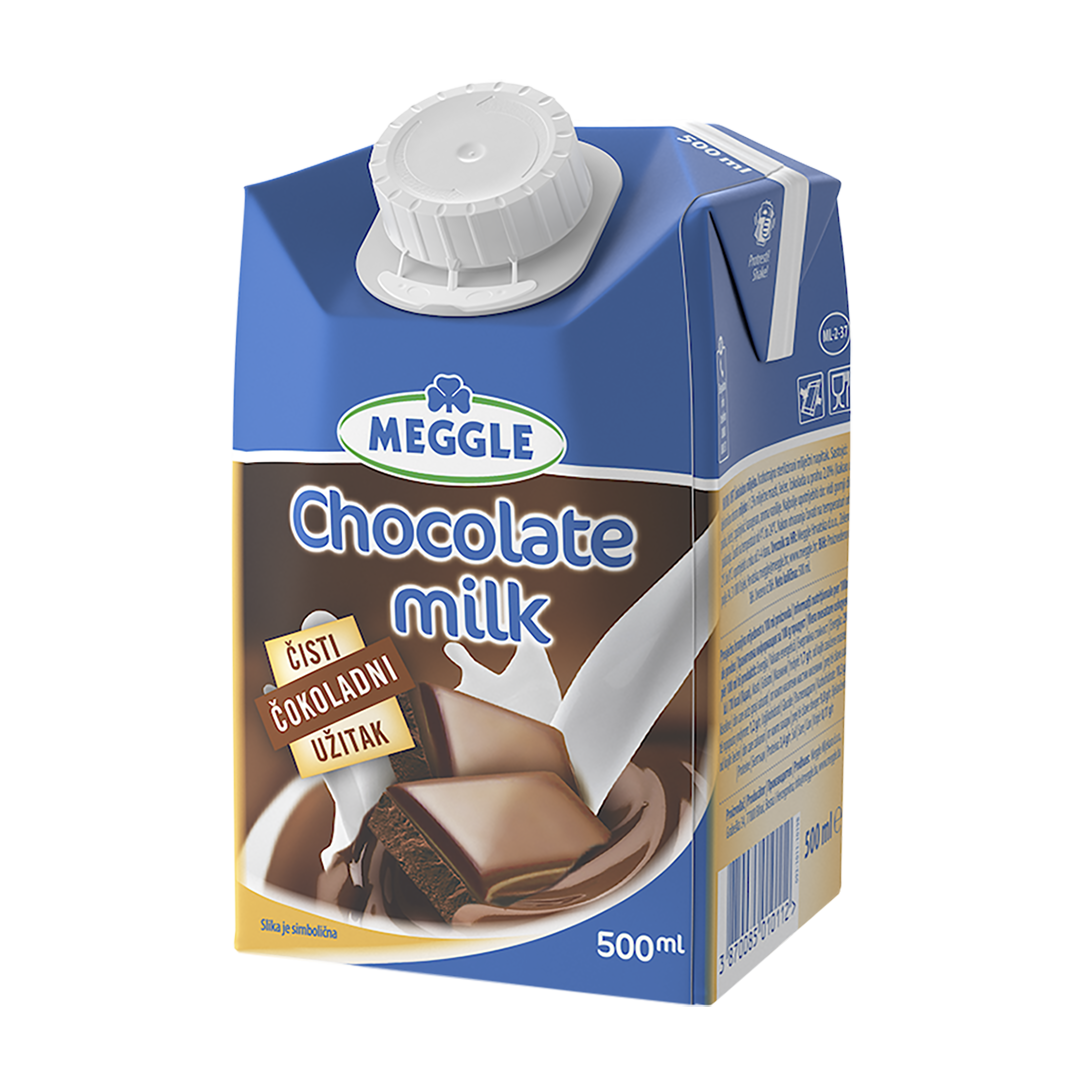 Nutrition facts per 100g:
Energy 296kj/70kcal
Fat 1.7g
Saturated fat 1.2g
Carbohydrates 10.3g
Sugar 9.8g
Protein 3.4g
Salt 0.11g
Ingredients:
semi-skimmed milk with 1.5% fat, sugar, chocolate powder 2.0% (cocoa powder, sugar), thickener: carrageenan, vanilla flavor
Password protected content! Please enter password.
Other products