Butter and Specialties
Alpinesse Classic 250g
What more could you want than a delicious butter that spreads on bread as soon as you take it out of the fridge? Extra-spreadable and extra-tasty, Alpinesse is ideal for a quick breakfast, for a snack on the run or for a picnic with your loved ones!
The secret of its perfect texture? Alpinesse's unique recipe: Meggle butter, a drop of high-quality rapeseed oil and yogurt. Rapeseed oil is beneficial for the body, through its intake of vitamin E and antioxidant qualities.
It combines ideally with your favorite ingredients, in sandwiches that delight any gourmet, and is adapted to your dynamic lifestyle!
You can find Alpinesse in Classic and Salty versions.
We recommend storing in the refrigerator at temperatures of max. 8 degrees Celsius.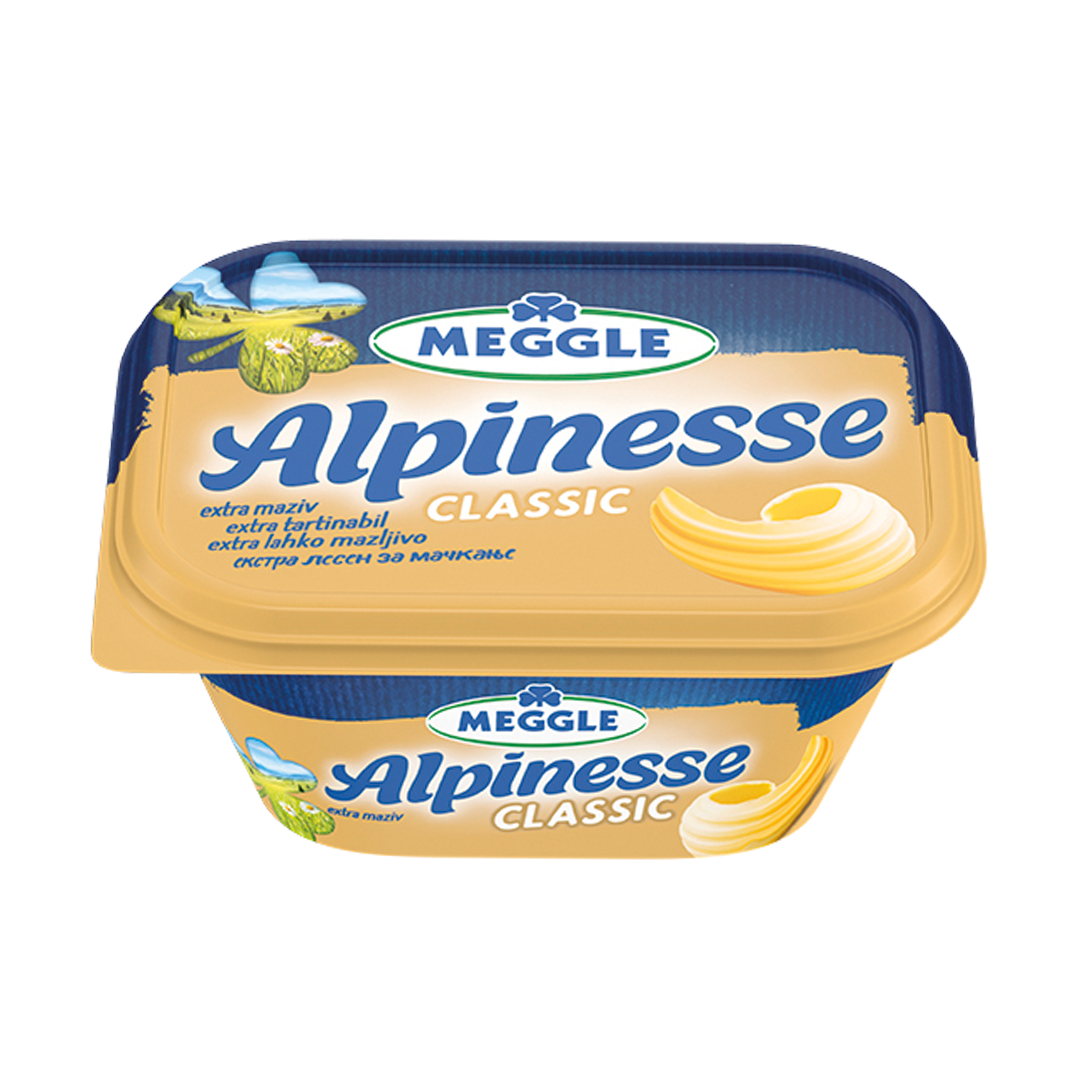 Nutrition facts per 100g:
Energy 2424kj/589kcal
Fat 65g
Saturated fat 35g
Carbohydrates 0.5g
Sugar 0.5g
Protein 0.6g
Salt 0.01g
Ingredients:
63% butter, water, 13% rapeseed oil, skim milk yogurt
Password protected content! Please enter password.
Other products