Vegan Premium
Alpinesse Vegan
Innovative recipe, same unique product characteristics!
Alpinesse Vegan is a one-of-a-kind blend of coconut oil, shea butter, and rapeseed oil – that retains the well-known Alpinesse qualities, in a plant-based interpretation. The new recipe preserves the amazing Alpinesse texture: it spreads perfectly on bread immediately after being taken out of the fridge!… while the taste stays smooth and delicate. Moreover, the product is VEGAN certified by the Vegetarian European Union.
For vegans, also for those who practise fasting from time to time, Alpinesse Vegan is the ideal choice. Extra-spreadable and extra-tasty, it perfectly matches a dynamic, contemporary, healthy lifestyle. It's ideal for quick delicious sandwiches, irresistible snacks prepared in no time, and unforgettable picnics with friends.
We recommend storing it in the refrigerator at temperatures of max. 8 degrees Celsius.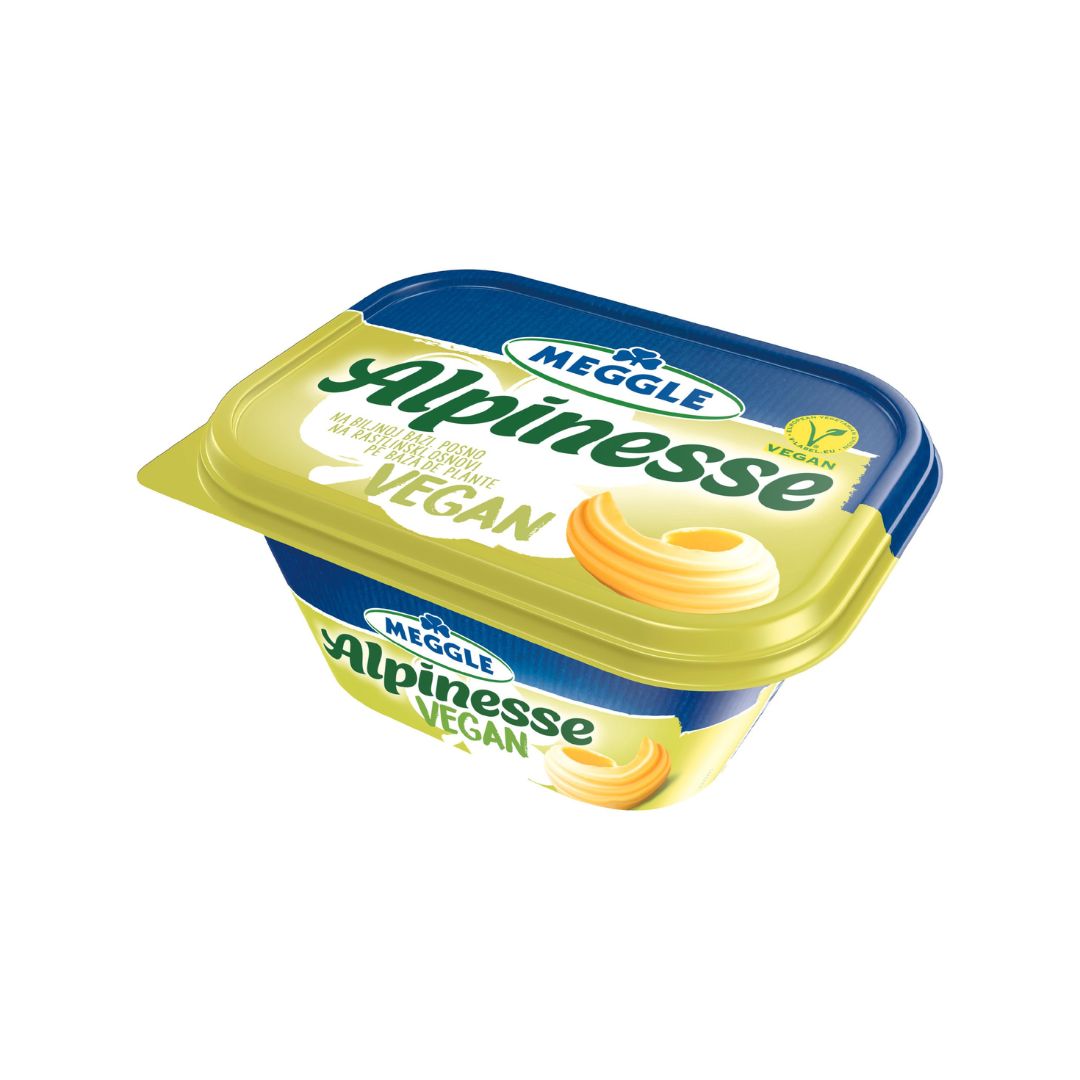 Nutrition facts per 100g:
Energy 2812kj/589kcal
Fat 76g
Saturated fat 29g
Carbohydrates 0.0g
Sugar 0.0g
Protein 0.0g
Salt 0.34g
Ingredients:
vegetable oils and fats (rapeseed, coconut, shea in varying proportions), water, emulsifiers: lecithin, mono- and diglycerides of fatty acids; salt 0.34 %, lemon juice concentrate, natural flavor colour: beta-carotene
Password protected content! Please enter password.
Other products