Desserts
Tiramisu
Ingredients:
500 g Meggle Creme
18 – 20 pcs ladyfingers
3 eggs
1 cup strong brewed espresso
1-2 tbsp amaretto
80 g icing sugar
cocoa powder for dusting and chocolate shavings for garnishing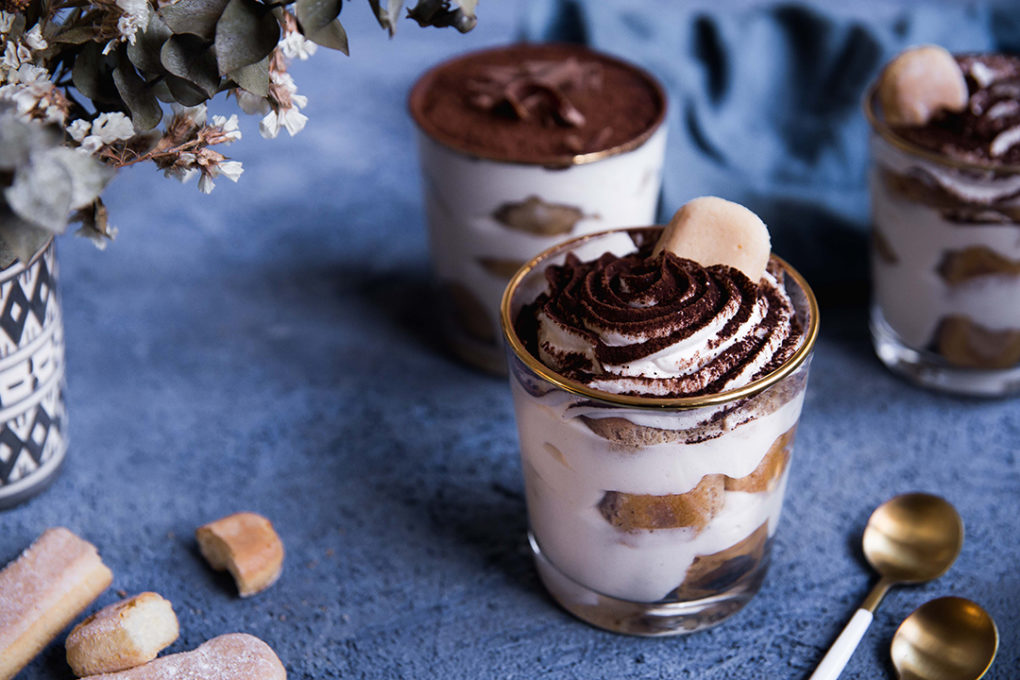 Preparation:
Prepare 6 larger cups.
Brew a strong espresso and transfer to a shallow dish to cool. Pour in amaretto and a small amount of water to make sure you have enough mixture to dip the ladyfingers in.
Separate egg whites and yolks. Beat yolks and sugar until pale and fluffy. Whisk in MEGGLE Creme. Beat egg whites until stiff and slowly whisk into the mixture.
Arrange ladyfingers dipped in espresso on the bottom of the cups and evenly cover with the filling, repeat until cups are full.
Smooth out the uppermost filling layer. If you desire a more dramatic effect, transfer the filling into a pastry bag with a decorative nozzle.
Refrigerate the cups for 8 – 12 hours. Dust with cocoa powder or decorate with chocolate shavings before serving.
Print recipe
MEGGLE products used in recipe