Desserts
Chocolate mousse cake
Ingredients:
Corpus (20 cm cake tin):
80 g high-quality dark chocolate
50 g premium Meggle butter
2 whole eggs
2 tbsp cane sugar
70 g plain flour
salt
1 tsp baking powder
marmelade to spread onto cak
Chocolate mousse:
200 dl Creme Patisserie Decor
100 g high-quality dark chocolate
3 egg yolks
2 tbsp cane sugar
For decoration: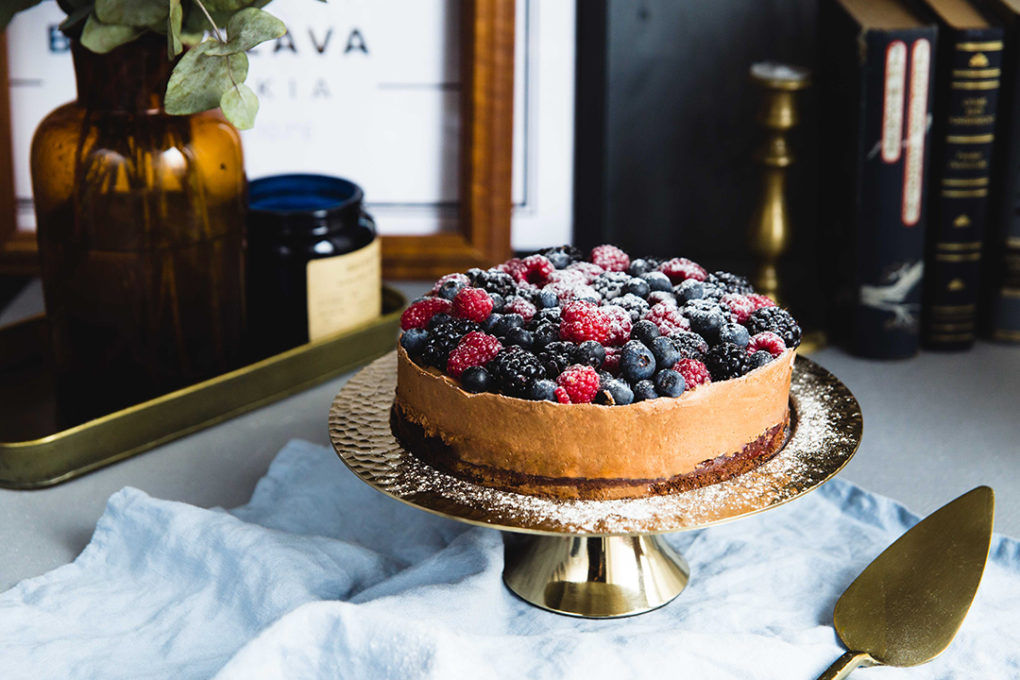 Preparation:
Melt chocolate and butter over a hot-water bath.
Beat eggs with sugar and then add the chocolate mixture.
Gradually add flour mixed with baking powder and a pinch of salt.
Pour dough into a 20 cm cake tin lined with a baking sheet, spread evenly with a spoon. Bake for 20 min. at 180°C. Make sure the cake dough is not too dry. Allow cooling. Spread the marmalade generously onto the cake and add berries.
To make the chocolate mousse, melt chocolate over a hot-water bath.
In another bowl, beat egg yolks with sugar over a hot-water bath for 5 minutes until frothy. Whisk melted chocolate into the mixture and allow it to cool slightly. Make sure the mixture does not harden.
Whip Creme Patisserie Decor and stir carefully into the chocolate mixture. Pour onto the cake. Garnish with berries if desired.
Refrigerate and sprinkle with icing sugar before serving (optional).
Print recipe
MEGGLE products used in recipe