Cooking Cream 20%
Cooking cream 20% 500ml
Creamy, fine, with a delicate and unmistakable milk flavor, Meggle Cooking Cream turns any ordinary dish into an exceptional one!
Whether you have experience and are passionate about cooking, or you are just beginning to discover the secrets of the kitchen, with Meggle Cooking Cream you can be sure that the dish will be delicious! How else could you cook a portion of creamy pasta, a cream soup that caresses your senses or a steak embraced in cream sauce?
Specially designed by culinary masters to give creaminess and flavor to various dishes, Meggle Cooking Cream, with 20% fat, is the secret that makes the difference when you want the food to be delicious.
We recommend keeping it in a cool place, between 4 and 24 degrees Celsius. After opening, store in the refrigerator and consume within 4 days.
Meggle Cream for Cooking is available in 200ml, 500ml and 1L. Choose the 500ml version when your loved ones can't wait for something good and creamy!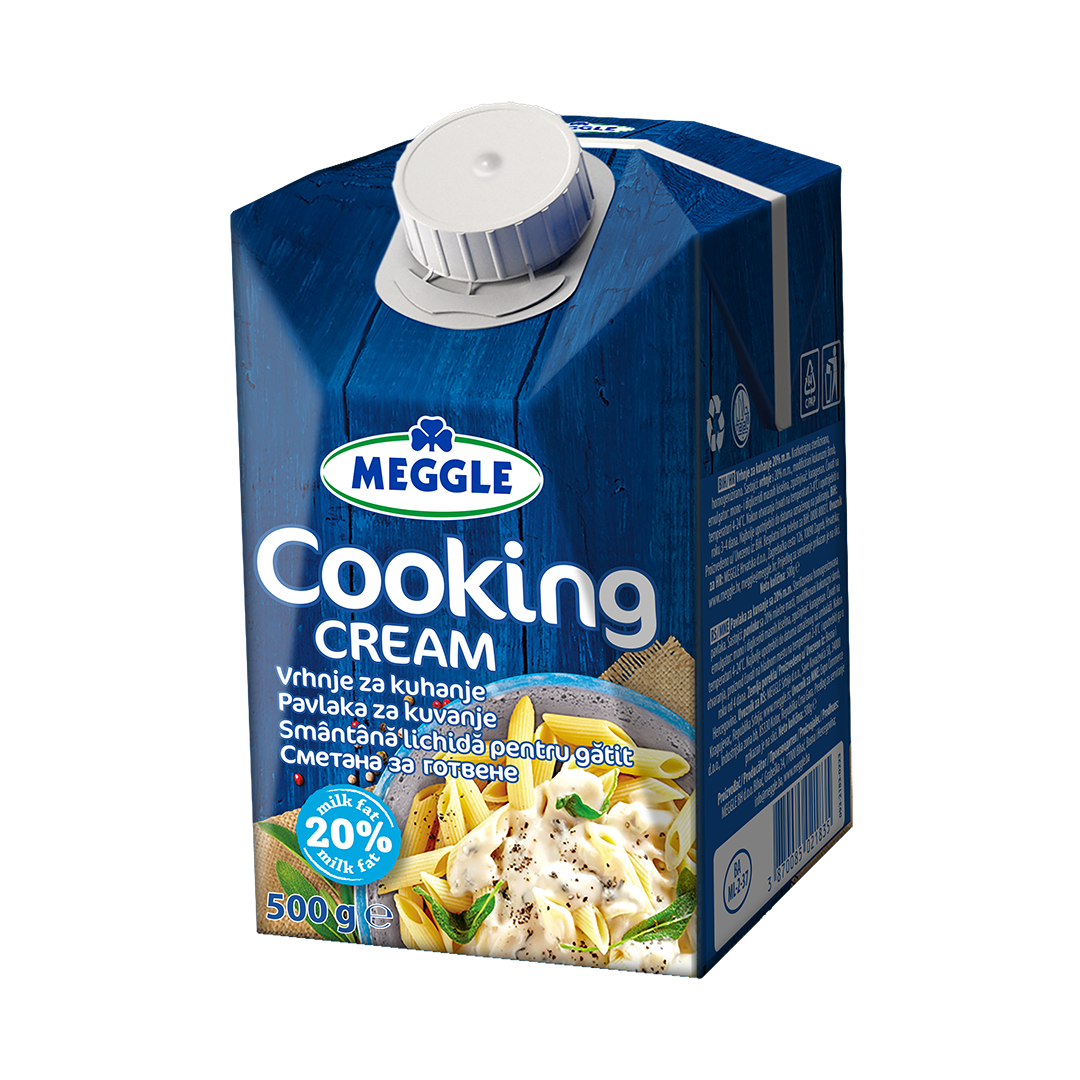 Nutrition facts per 100g:
Energy 862kj/206kcal
Fat 20g
Saturated fat 14.4g
Carbohydrates 3.6g
Sugar 3.6g
Protein 3.0g
Salt 0.16g
Ingredients:
cream with 20% fat, modified corn starch, emulsifiers: mono and diglycerides of fatty acids, thickening agent: carrageenan
Password protected content! Please enter password.
Other products