Milk Based Drinks
Active Protein Banana 330ml
Are you an active person? Do you do sports, do you have hectic days that keep you on your toes? Meggle's Active Protein milk drinks give you energy and are your partner for an active life! Who can resist the delicious taste of banana flavoured milk?
With about 30 grams of protein obtained naturally from the purest milk, Active Protein with banana flavor is not only an excellent invigorating drink, but also helps maintain strong muscle mass and bones.
You can drink it during or after sports or it can be a delicious snack in itself, which offers the feeling of long-term satiety. We recommend serving it cold and shaking it before use.
It has a low lactose content, maximum 0.01g per 100ml of product.
It is recommended to be kept in a cool place, between 4 and 24 degrees Celsius. After opening, store in the refrigerator and consume within 3 days.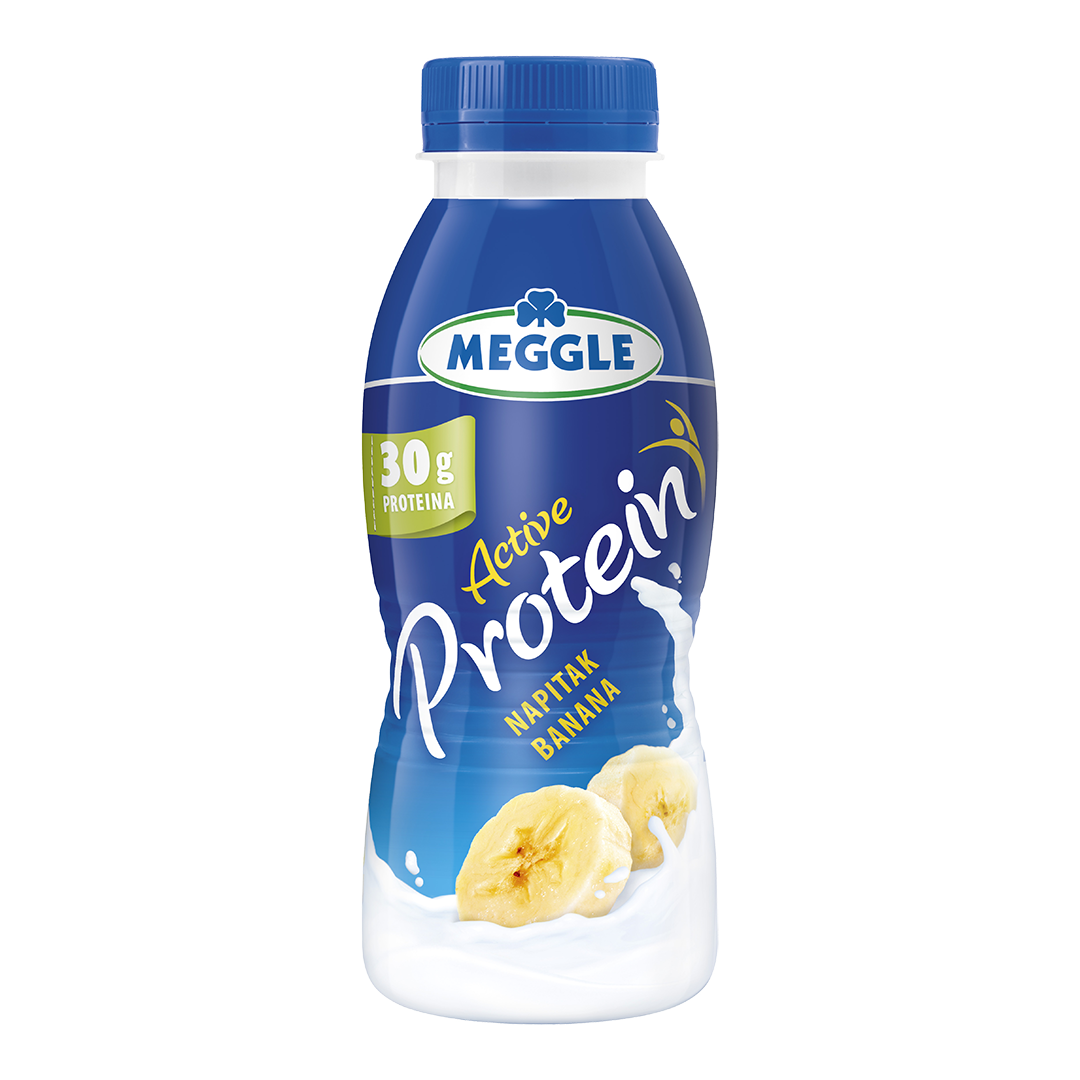 Nutrition facts per 100g:
Energy 321kj/77kcal
Fat 0.2g
Saturated fat 0.1g
Carbohydrates 8.7g
Sugar 7.6g
Fiber 1.2g
Protein 9.2g
Salt 0.15g
Ingredients:
skimmed milk 58%, milk protein, prepared with banana 1.8% (corn starch, sugar, mix powder with banana 16.7%: banana powder 50%, maltodextrin; natural flavors, stabilizer: carrageenan, dye: carotene), sugar, fibers (inulin), enzymes (lactase)
Password protected content! Please enter password.
Other products